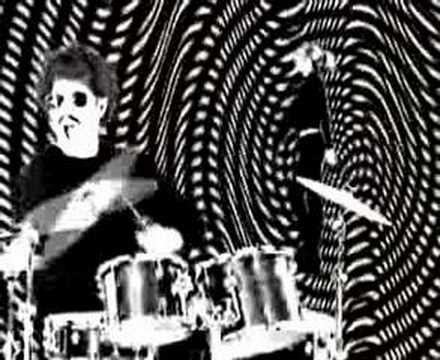 Sometimes, I wish life had a reset button.  A magical little button that swiped your plate clean, leaving only the knowledge and lessons learned behind.  There are so many things that I wish didn't define me, and so many people I hurt that I wish I could take back any pain I caused.  Under certain circumstances, you develop defenses, guards that are so rooted within your brain, that even...
Baby Albert Experiment →
4 tags
3 tags
3 tags
The Edge… there is no honest way to explain it because the only people who really know where it is are the ones who have gone over. Hunter S. Thompson
15 tags
Food for Thought
Every breath, every moment, every thought, is a chance to change, retreat, evolve. Every time you feel inferior, experience fear, contemplate quitting is a chance for you to grow. Every tear, every heartbreak, every fall is a chance to stand back up and learn from your mistakes. When you tell yourself no, I can't, or I'm not worth it, you are only cutting yourself short. You are making...
"All God does is watch us and kill us when we get boring. We must never, ever be boring." — Chuck Palahniuk
Juxtapose
So I realize that I haven't been on here for awhile so I felt it was time to update this. I've been working on a few projects and coming up with some ideas for projects of my own. Below is a project for image manipulation. I'm down for some feedback. I like where it's at but I don't feel like it's done and could use some pointers. Thanks 
Things you shouldn't do when you are naked.
Bowling. Jumping Jacks. Weight lifting. AB machines. Cut the lawn. Trim the hedges. Plumbing work. Walk the dog. Give the dog a bath. Use table saws. Electrical work. Install glass panes. Fueling up a jet. Glass blowing. Sit Indian style. Smelting. Or Cutting diamonds. Blown up by a grenade. Stand near a hot oven. Or making bacon. Give your car a tune up. Ice...
Tomorrow
Tomorrow is the first day of the next quarter. I'm really would love a longer break though. I'm excited, but you know how it goes. 
"I see all this potential, and I see squandering. God damn it, an entire..."
– Fight Club 1999 (via queerinsurrection)
Ta-Da
Today is the last day of the quarter, and I am ready to finally do some work for me! I have decided that even though my school work is very important, I need to work on getting a portfolio together. So here is to moving ahead in what I want to do and becoming the designer/illustrator/artist I want to be!
Decent
This is a photo essay stepping back to document my struggle for sobriety and accepting life as it happens. The photos where there seem to be doubles, I'm trying to edit down and figure out which one would work better for the essay. Note that no drugs were used during this shoot.
Works in Progress
These are two logos in progress for a friend going through SFX school. Any feedback much appreciated. 
6 tags
Another Day
Today is not my day. Not that it doesn't have the potential to turn out alright, but I am shaded by an overwhelming cloud of disappointment. I ended up not getting into the finals for a scholarship that I worked really hard on.  I know that there were many submissions and blah blah blah, but it's disappointing especially since I worked really hard to come up with a submission that...
6 tags
4 a.m. is My New Bed Time
So it's that dreaded and celebrated time again. It is week 10 at my school meaning finals are due this week and next, depending on the teacher of course. This is the time when a slight panic arises on the campus while the zombie like state of our student body increases. Sleep is not on the horizon and the make up from my fellow female comrades is lessening by the day. As I was working on a...
tumblrbot asked: WHAT IS YOUR EARLIEST HUMAN MEMORY?
7 tags
Paving your own way
I've always been a girl with big dreams. Settling has never been in my vocabulary, and a constant strive for perfection has always been my drive. This has been both my blessing and my curse, as cliche as that statement is. As awkward as it is to say this, for me that is, my father has been the biggest inspiration on my life. When I say inspiration, I don't mean the sort of inspiration...